I am so excited!!!
My Fendi bag is finally coming. So for the last couple months I have been looking for a new bag to go back and forth to work. My old Coach bag is starting to show all the love it has received and therefore I thought it was about time that it was replaced. I have had this bag for about 5 years now and use it everyday to and from work, so it was definitely time. So a couple weeks ago on
Hautelook
I grabbed a Fendi medium shopper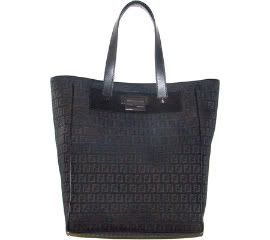 Super plain and all but I got it for a steal and it will be a great work bag!
The bag being on its way slightly makes up for my mishap Friday afternoon/evening
Does anyone else do this to their shoes? I tend to do it more often while having a few beverages of choice and is totally my fault I am a walking disaster. That does not mean it doesn't bum me out and now my Tory Burchs are ruined :(