So I do not know if I had told you guys that while I was down in Florida for my
brother's wedding
that we took an extra couple days for Disney World. I had never been and it has been 20 years since I was last at Disneyland so it was kind of a kick to be there. We did the 5 day pass with the park hopper (which was totally worth it). Military families hurry rush serious discount available through the end of the year.
Here we are at the start of our Day at Epcot. Pretty sure the boys were 2 deep already, they were playing the beer in every country game. Epcot was awesome, I wish we had more time in Florida so that we did not have to rush through.
Seriously how white can my legs get, the match my shorts.
So my favorite "Country" was France, I mean really champagne in a theme park? My Dad and I doing what I do best, drinking bubbles. This was the first time I had Moet & Chandon Imperial, it was delicious. Loved it, way outdoes the White Star. While in France we not only had Champagne/wine/beer we also grabbed pastries from the Cafe and sat down and enjoyed ourselves for awhile. After France guess where my Dad ended up. Well not really but he sped ahead of us at some point and we found him here.
We continued the day and made it through the rest of the countries. Of course we stopped off in the homeland, Norway. Marcel thought that he would "fight off" the
troll
and save me, while I was obviously just chillen with him. We of course rode all the rides we could get on, Splash Mountain, Aerosmith, Tower of Terror, Pirates of the Carribean. Love the fast passes!
Me goofing around when we didn't have them. I seriously have the worst patience in the entire world. Thank goodness for my phone and games, although M was not to happy about that but hey its that or a very unhappy Kirsten and that is just not good for anyone.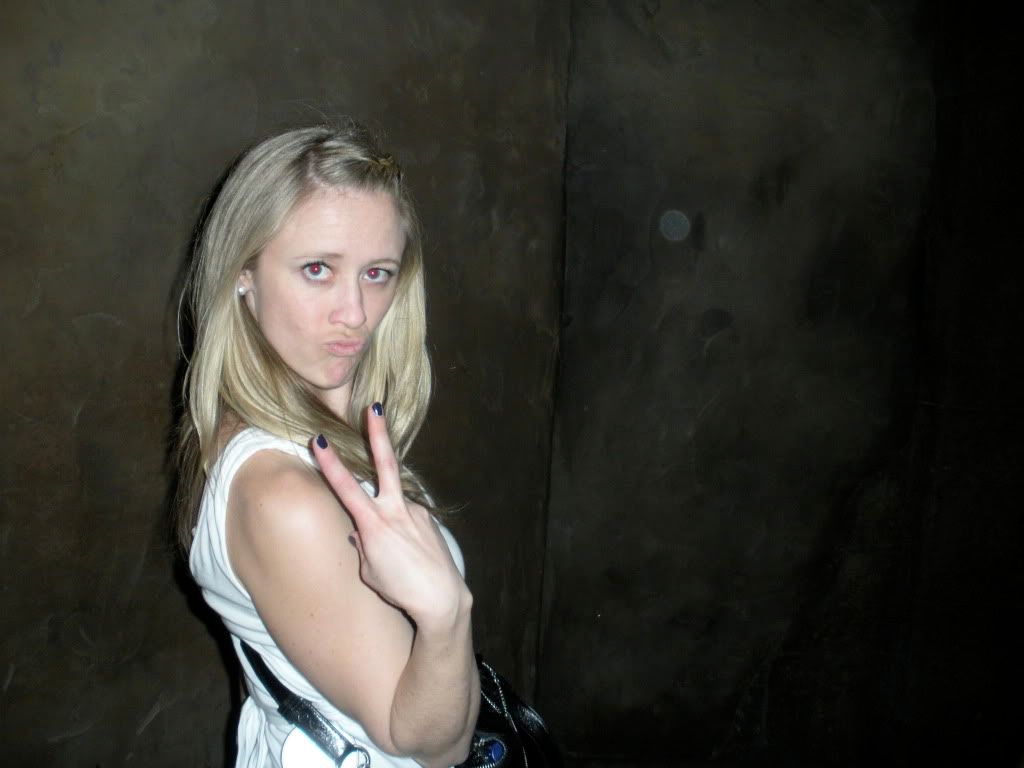 Well that pretty much was the trip. We had an amazing time and so glad I made the visit to Disney World. Probably will not be back until I have kids one day, and they will be at a walking age because I am not going to play bumper cars with the rest of the strollers (thousands upon millions) and the all the adults in their powered wheel chairs (probably the same amount of strollers).
"In order to be irreplaceable, one must always be different." - Coco Chanel