Ok so people are getting creative with the table number thing at weddings and well my brother put different pictures of my nephew dressed up in a tux. So very cute!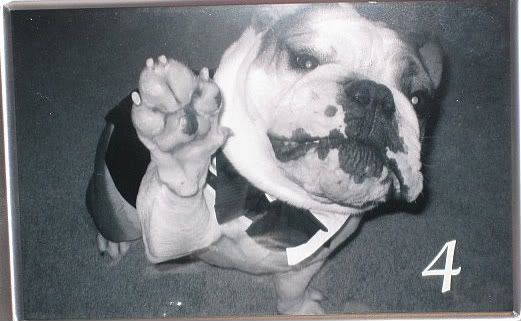 Giving a hi-five.

Mister Herc posing in his tux.

Another pose.

Seriously how cute is he. I have not been actually able to meet him but apparently these poses did not surprise my Mom whatsoever because he believes that he is a star. My brother named him Hercules. He has always wanted an English Bulldog with the name Herc.

Well I just thought I would show the pictures because Bananas
post
the other day reminded me of the studly boy.
"In order to be irreplaceable, one must always be different." - Coco Chanel