So I have the best boy ever! I just had to share my Christmas present with you all because it is so fantastic and I cannot wait until we have a house and can frame it and put it up. If any of you follow Mark Schwartz blog,
High Heeled Art
you might of seen the picture below posted up on Christmas. Well it is sold because it is mine!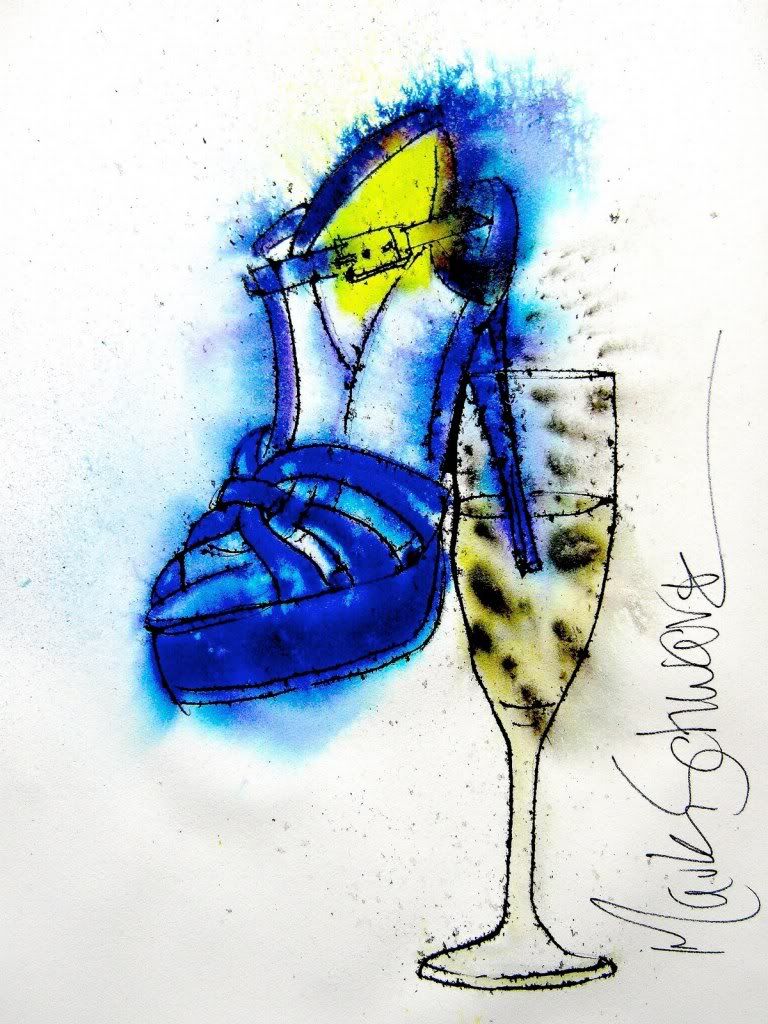 My wonderful M had this made for me. It has the shoe, champagne and purple. Such a fantastic surprise. Hope everyone's Christmas' treated you well. There is one more on there that I want to add because I think it will be a perfect fit with this one. So stay away until I can convince M into buying the other one!
"In order to be irreplaceable, one must always be different." - Coco Chanel