Thank goodness for it being Thursday and being able to head out of town tomorrow. I totally agree with Myra's post over at
life is bananas
. I am VERY ready for this week to end. But on a lighter note I found out today that this girl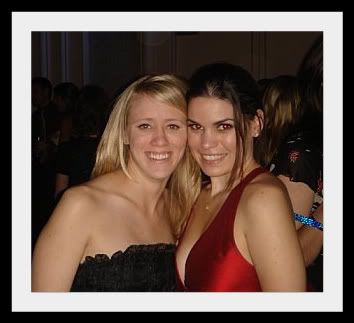 is coming home next week!!! I am so excited, I have not seen her since last year when she moved to London to do a 2 year job rotation. I know I know, bad friend right. Well lets just say this hasn't been the most opportune year for me to take off for a long vacation to Europe with work and the CPA exam and trying to buy a house. But I am ecstatic that she will be home and cannot wait to see her.
I met L about 5 years ago and we instantly bonded over beautiful shoes and our distaste for our long hours at work, since then my life has never been the same and I miss her like crazy. One of our first bonding experiences I came home with these beauties.
Jimmy Choo 10th Anniversary Edition "Tabatha"
I cannot wait till she is back stateside and we can share our love for designer shoes, bags, coffee bean vanilla lattes and
Kara's coconut cupcakes
.
I also take off mid-day tomorrow for Monterey for a good friends wedding weekend. I cannot wait to get out of town and the weather is supposed to be perfect. So excited for her and her fiancé and cannot wait to share pictures of the weekend.