So it has been two weeks, two weekends and three sick days from work and I am still down and out. What the efff? So the sick sick part is gone but I still have really low energy. I hate this, trying to go to the gym and all I can think about is laying down.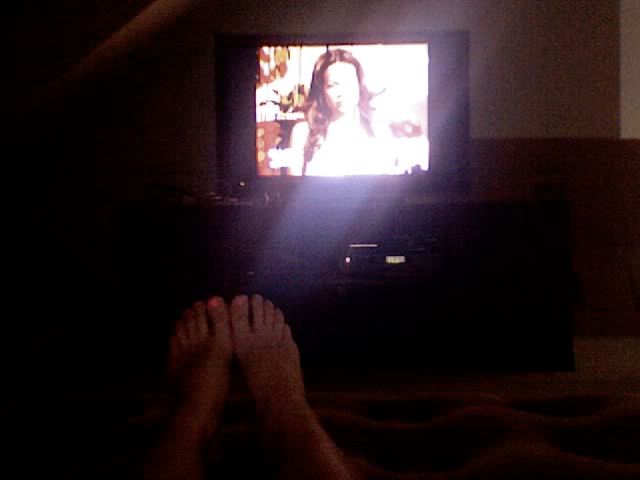 So we did go look at houses this morning (blah tired of doing that too and still sad that we got beat out on a house we really wanted). After looking at the houses M went out to the dropzone to et a few more jumps in this weekend and this is what I have done the rest of the day. We had the air mattress blown up for his brother this weekend and I dragged it downstairs and have plopped myself in front of the tv the rest of the day. All I have wanted to do is fall asleep and it seems that was the last thing I could do.
As for the rest of the weekend it went pretty well, my sisters and I helped mommasita find a dress for the big brothers wedding in November. My parents defnitely have their plate full with weddings, big brother in November, little sister in April and well me is TBD but it is on the horizon now.
Hope everyone else had a fantastic weekend, next weekend is Clayton Oktoberfest, yes it is still September but I cannot wait. Clayton Oktoberfest is my absolute favorite, beer and bratwurst. I cannot wait!! Have a great relaxing Sunday night.
"In order to be irreplaceable, one must always be different." - Coco Chanel