So some may know by my previous posts that I am a lover of fine things, I am also a lover of cheap things too (i.e. my love for PBR - the beer for classy bitches). As noted in my post
here
I love bubbles, I can drink bubbles by the bottle, it just seems to go down like water.
A few of my favorites include those pictured (all images from google image), pure deliciousness. But since it is Octobeer, it's all about beer this month. So for that I raise my glass for something other wonderful wonderful drinks.
First and foremost my all around as seen
here
.
Then we have my go to. I discovered this beer when I was living in the city a couple years back shortly after they opened the brewery in Berkeley. I fell in love and by the way I love this add: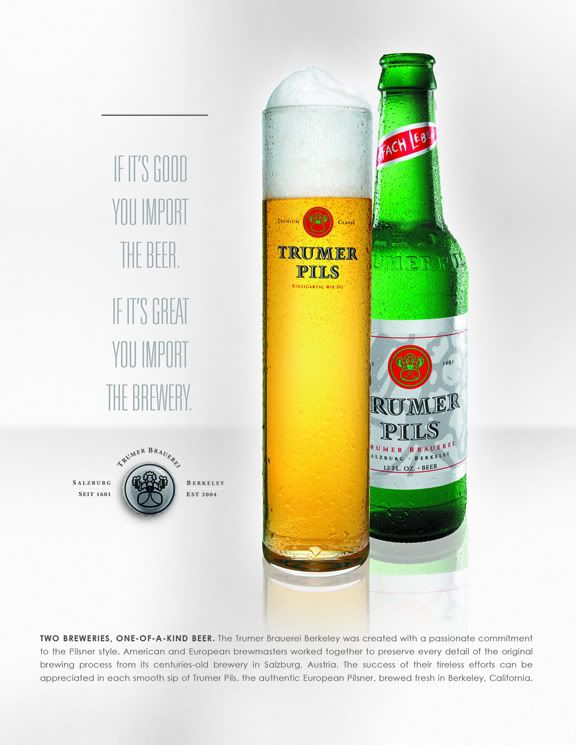 True deal it is a great beer.

Next on the list would be Sierra Nevada's Summerfest. I asked M if when we have a house if I could have this on tap. So totally scrumptious except it is obviously as the name states only available during the summer.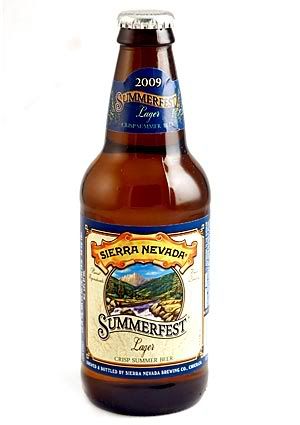 Another awesome beer but it is no longer available is Skydiver Blond. Such a shame the brewery shut down but M has done a pretty good one of it since he was able to get the recipe.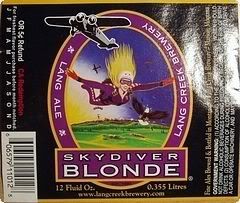 There is the look at the life for me this month. Three cheers to Octobeer!

What are your favs?

All images above I found on google image.
"In order to be irreplaceable, one must always be different." - Coco Chanel